The X Platform Administration Console provides tools for viewing and managing most components of your Uniphore account, your Flows and your resources.
The X-Console, X-Designer, and your X Platform applications are always working together. Any updates that you make using the X-Console have an immediate effect on the other system components. For example, if you update global resources for a Flow in the X-Console, those resources will be immediately updated in runtime.
The Welcome Page
The first time you use the X-Console, the Welcome page provides a brief video introduction to Interact, along with key support links. To return to the Welcome page later, click the

icon found in the upper left corner.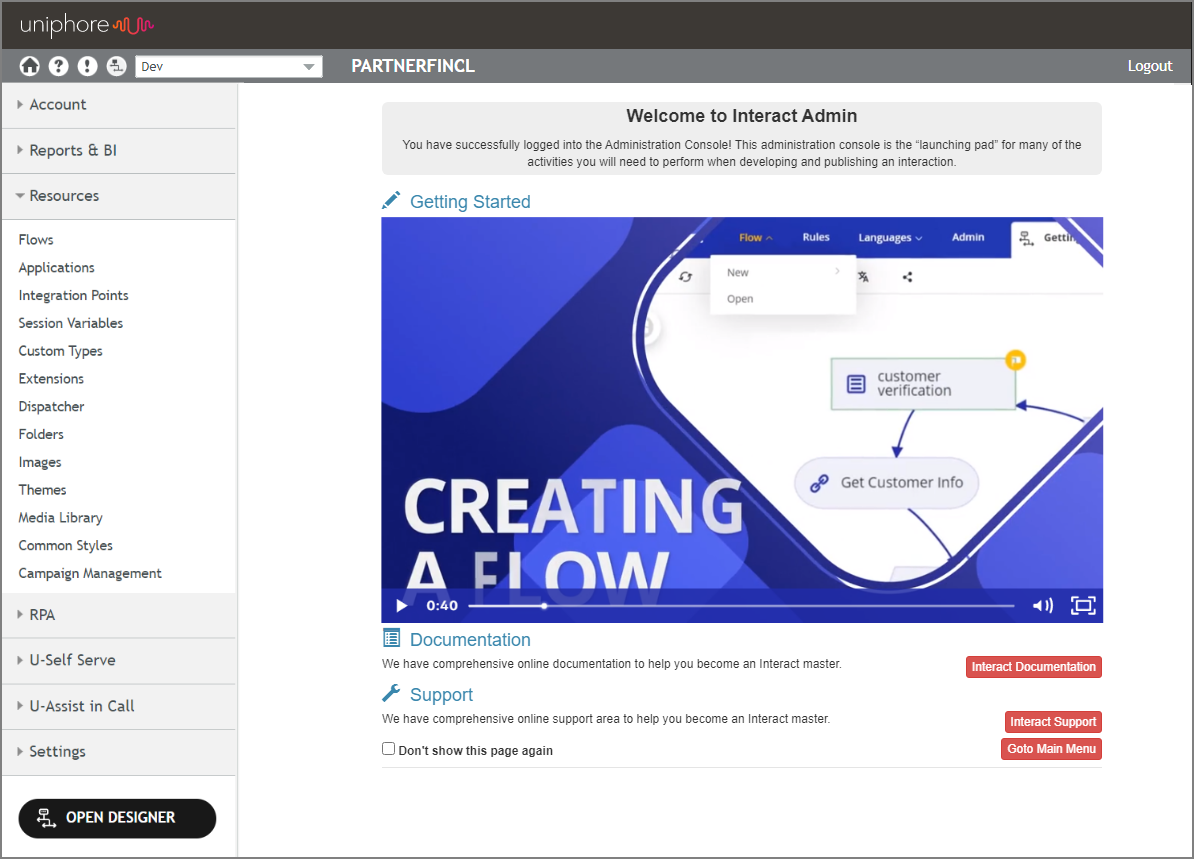 Common administrative actions performed using the X-Console are summarized in the sections below.
Note: The menus that are available to you and the operations that you are authorized to perform are determined according to your role. For more information, refer to Roles and Permissions.
Account: General Account Maintenance
The Account menu enables you to view and manage all account-related information, such as:
Reports & BI: View Usage and Analytics Data
The Reports & BI menu enables you to view and manage runtime data as well as Business Information analytics for your account, including:
Resources: Server Resource Management
The Resources menu enables you to create, view and manage a variety of resources that are used by the X Platform, including:
Settings: Connectivity and Security
The Settings menu allows you to define parameters for:
Uniphore AI Integration
Enabling you to configure, train, manage, communicate with and monitor these Uniphore products:
Robotic Process Automation (RPA)
The RPA menu enables you to: